The W Amman was a great, luxury hotel. The service was lovely. The rooms are big, modern, and comfortable. The location is a bit far from the tourist sites, but within walking distance to some basic shops and food that was convenient. There's also plenty of security and all the amenities you need to have a great stay.
tl;dr: The hotel is great for a stay in Amman if you don't need to be right on top of the tourist sites. It's a little expensive for Amman, but not too terrible overall. It's currently a Category 5 Marriott property which can be redeemed for 35,000 points. See TripAdvisor Reviews.
The Hotel
The W Amman is a new hotel in a nice area that seems to be growing quickly in Amman. The hotel features the usual W vibe and has modern rooms, great service, and everything you need for a comfortable stay in the city.
Once you go in, you'll start by going through a security checkpoint. It's your basic metal detector and bag x-ray, but it's pretty fast and easy. Then you'll start walking down the hallway below, and take the elevator up to the 6th floor to get to the lobby.
Once you get to the 6th floor you'll get to the Lobby / Living Room where you can check in, ask the concierge a question, or get a rental car (there is a Thrifty desk).
And of course the classic W Hotel lobby bar…
The Room
We got a King Corner room, which was great. I'm not sure if it was an upgrade from our Marriott Ambassador Elite status or just a "better" room of the same type. We had nice views of the city, though, and could even see the citadel from our room.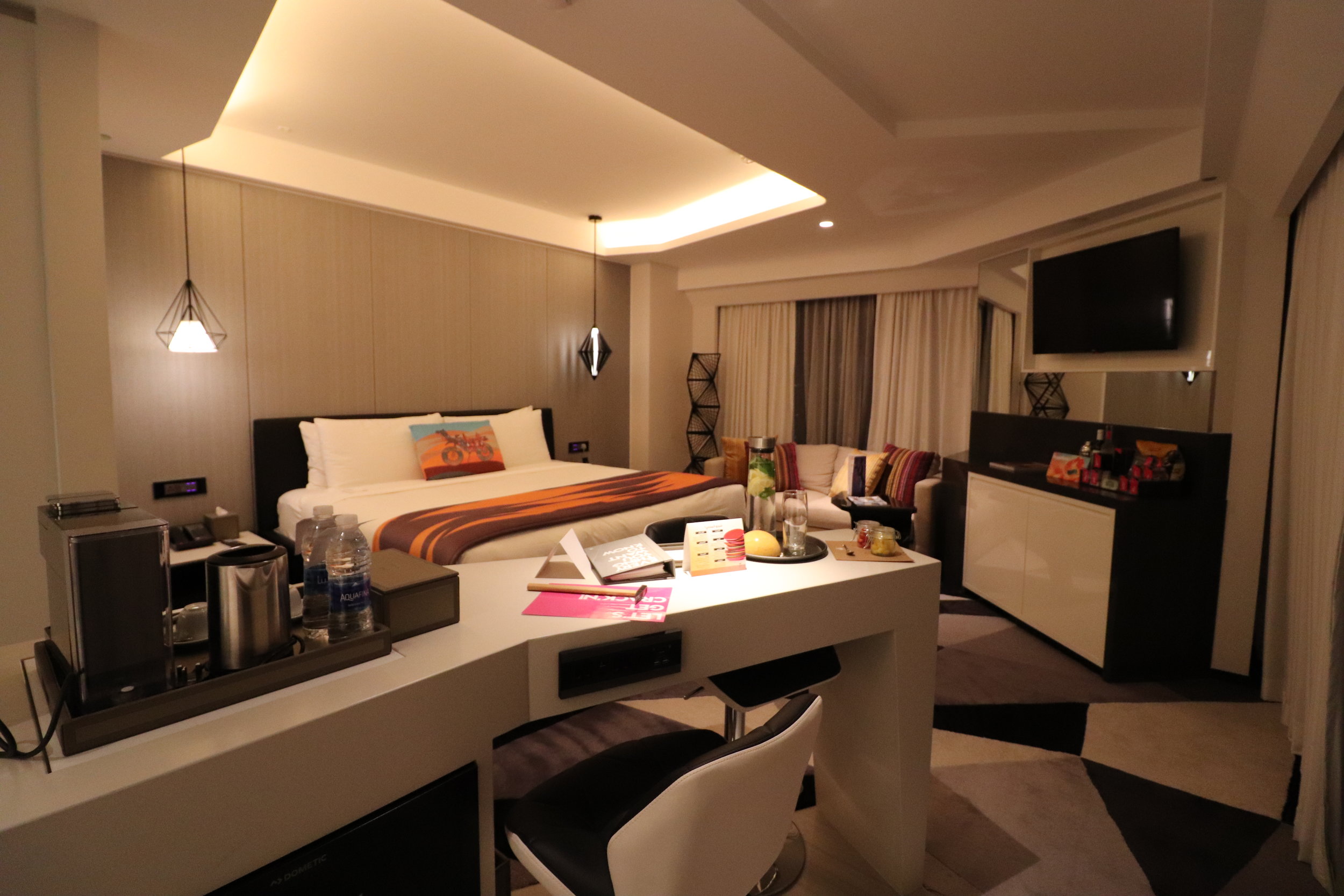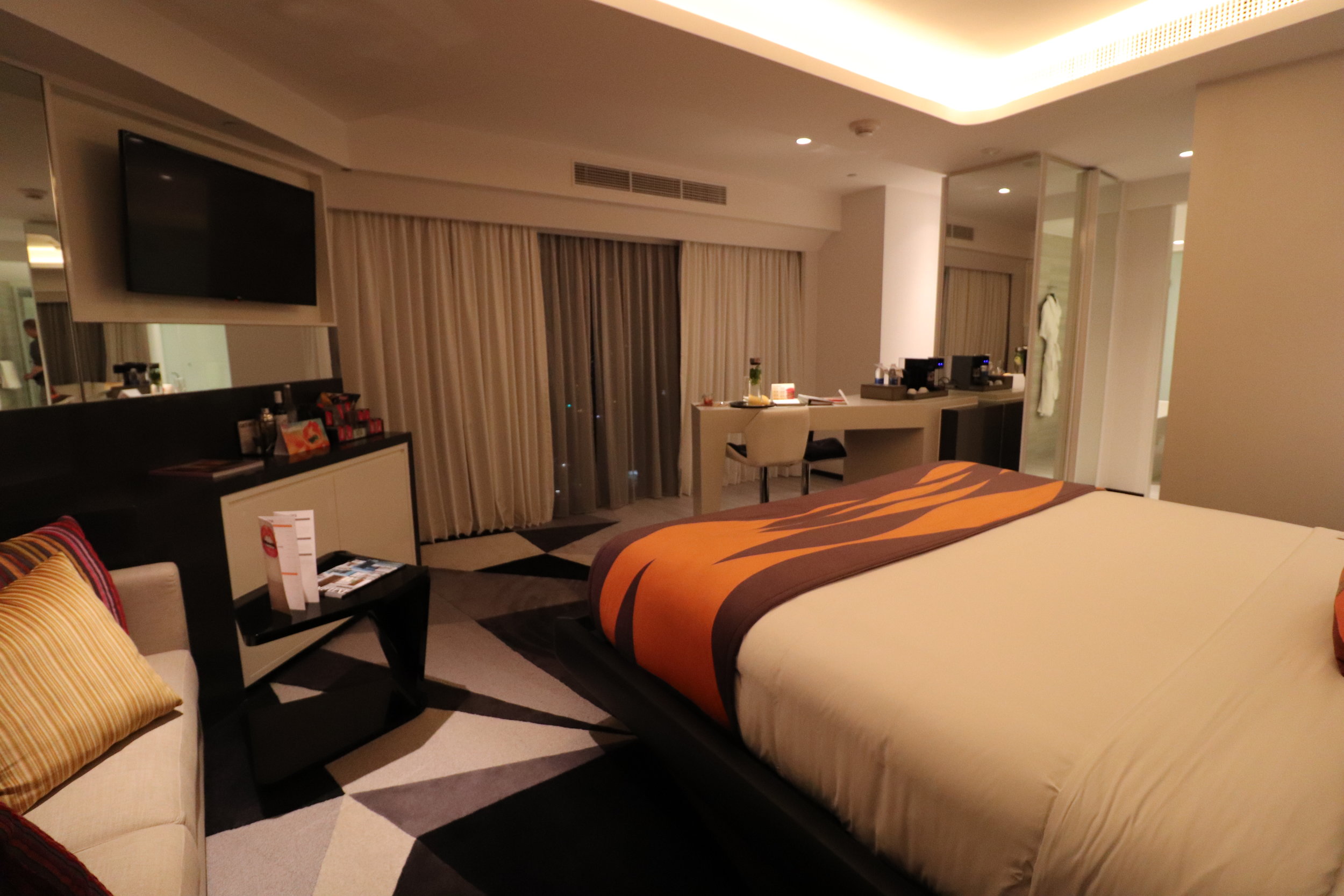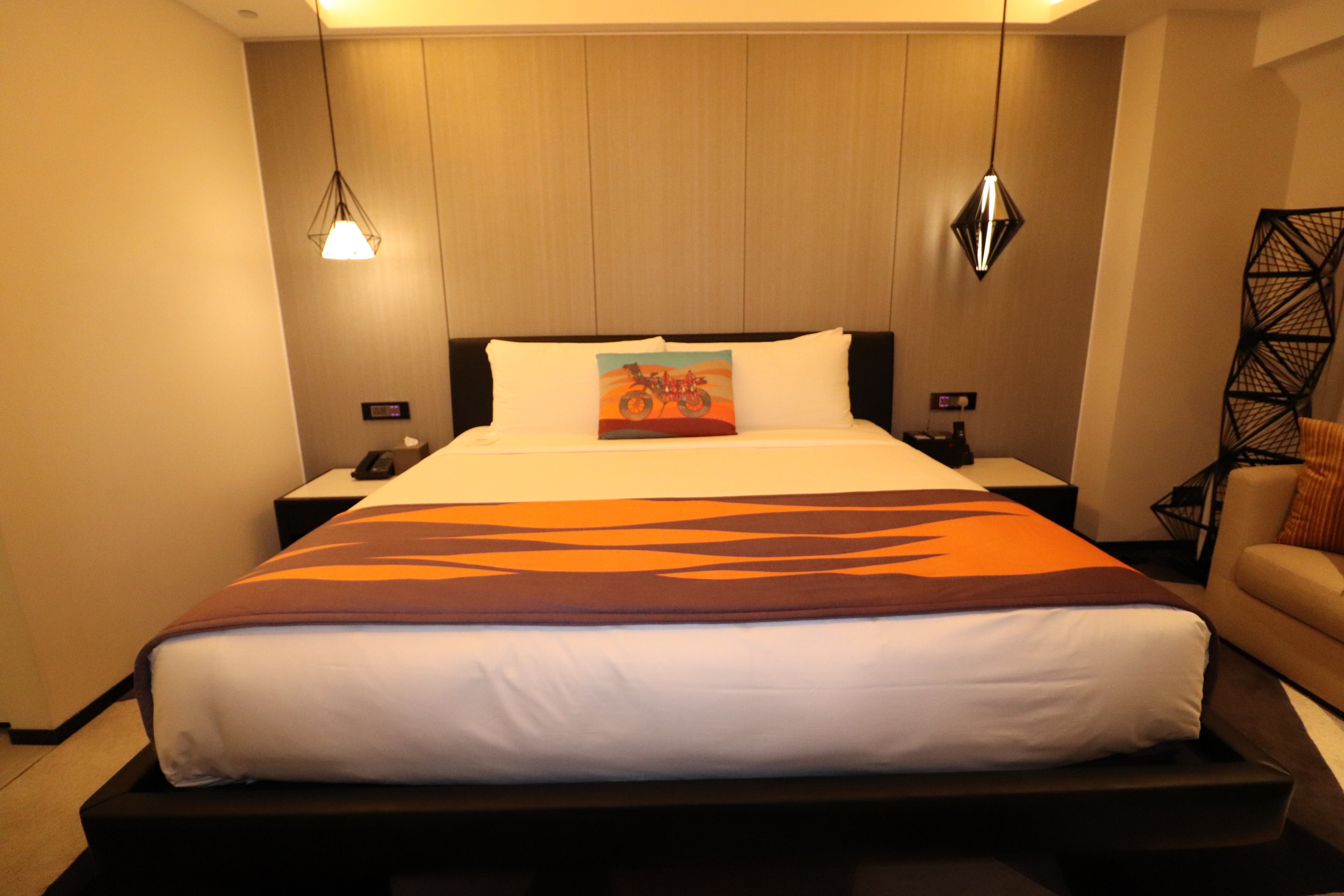 The room also had plenty of other handy extras and amenities.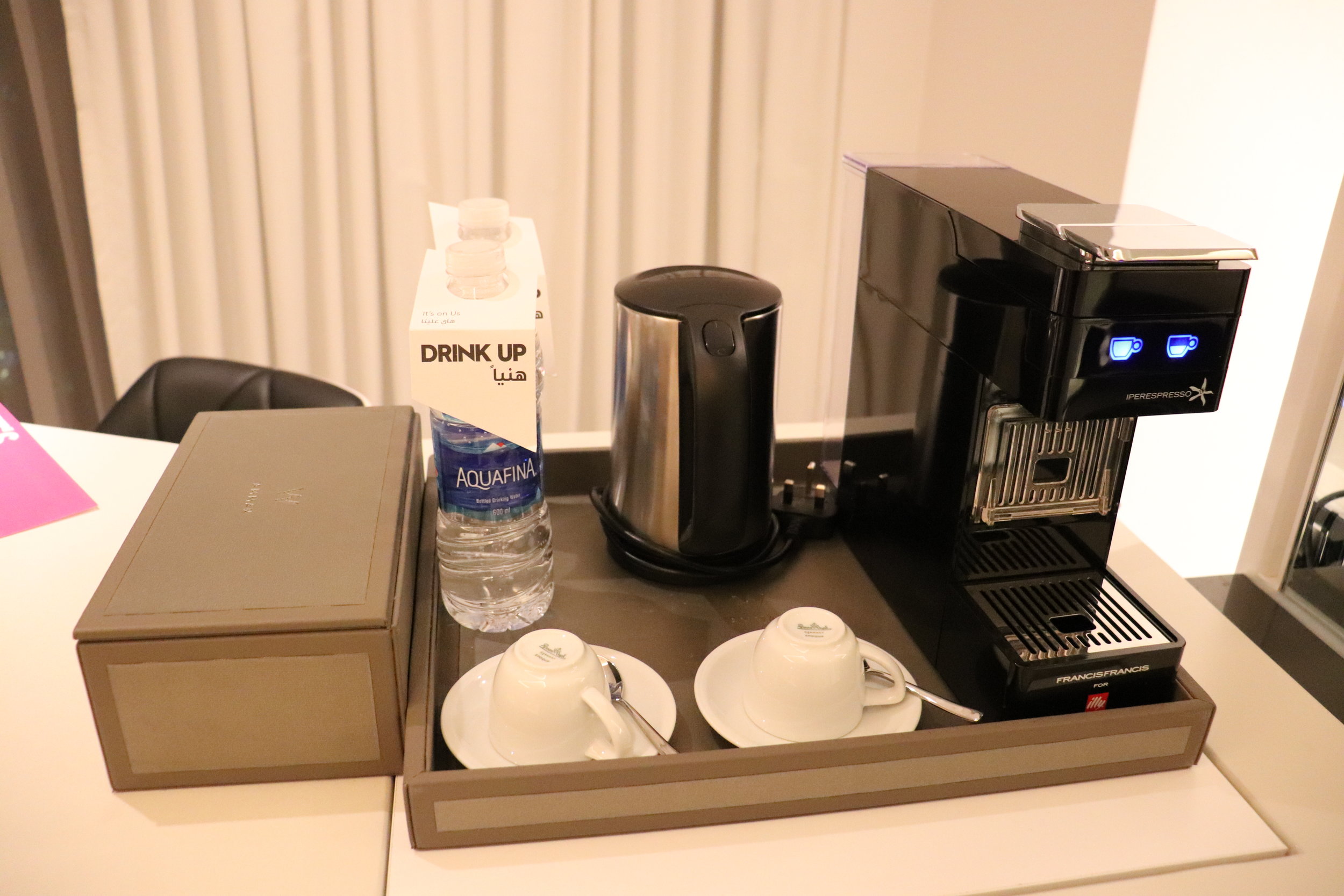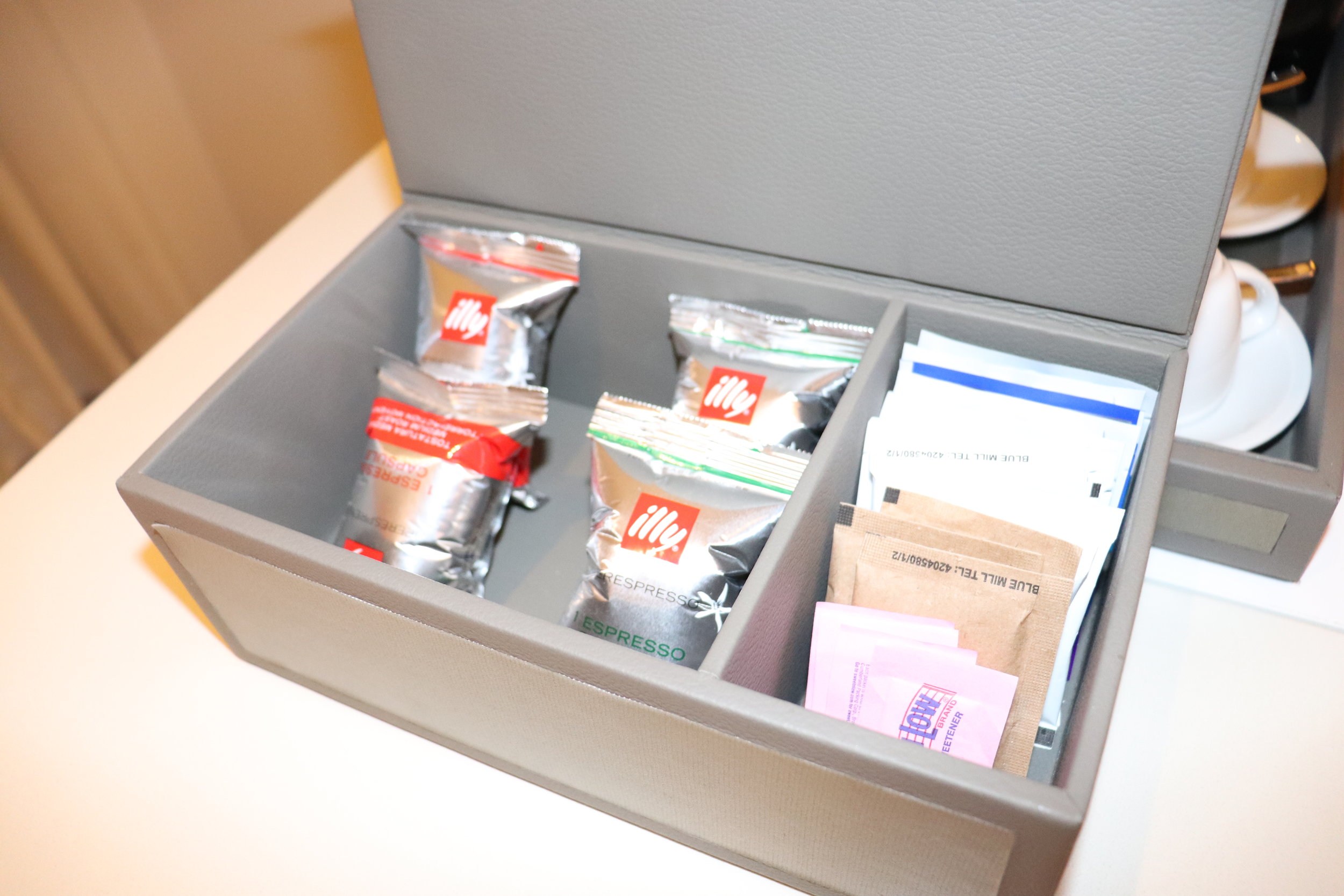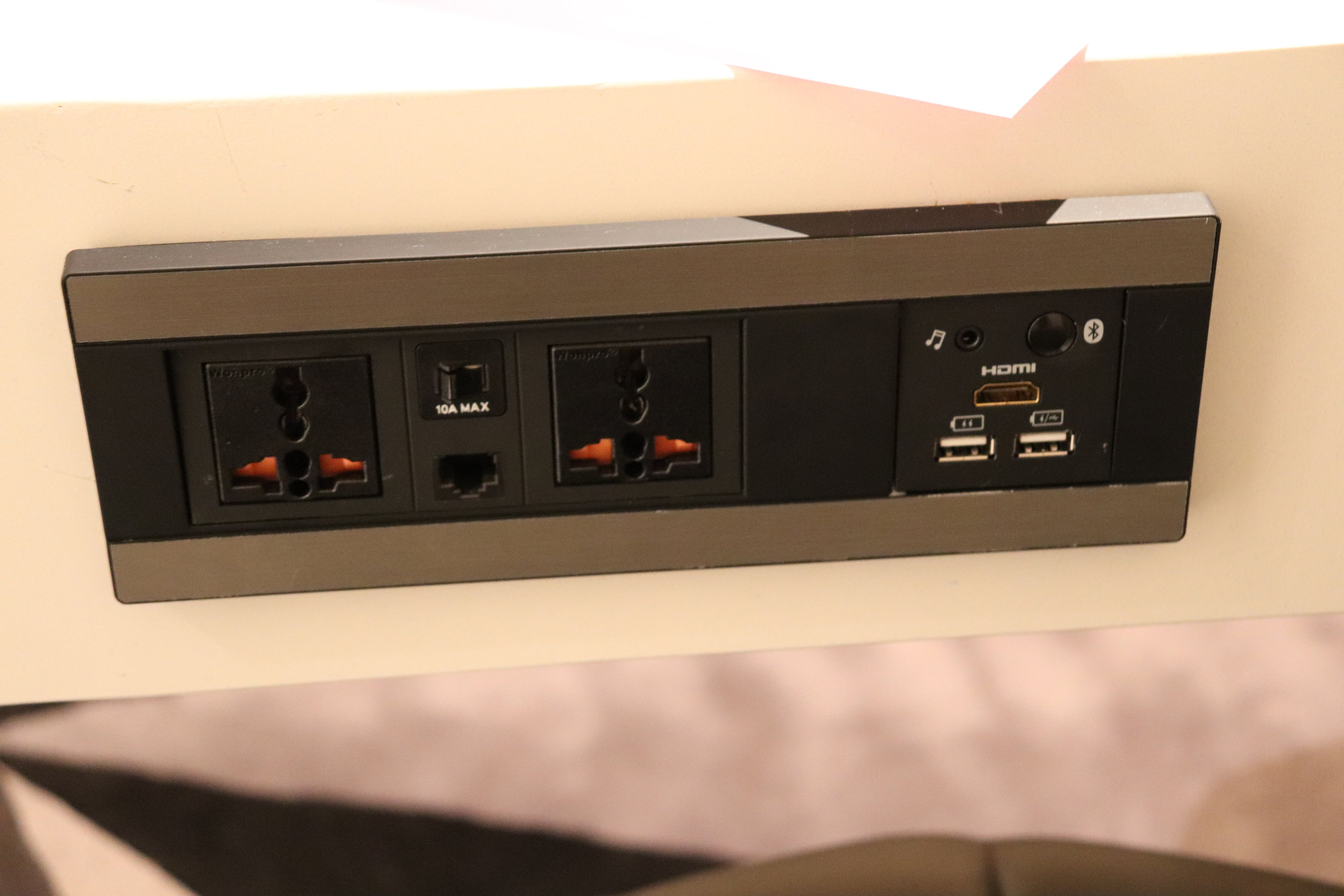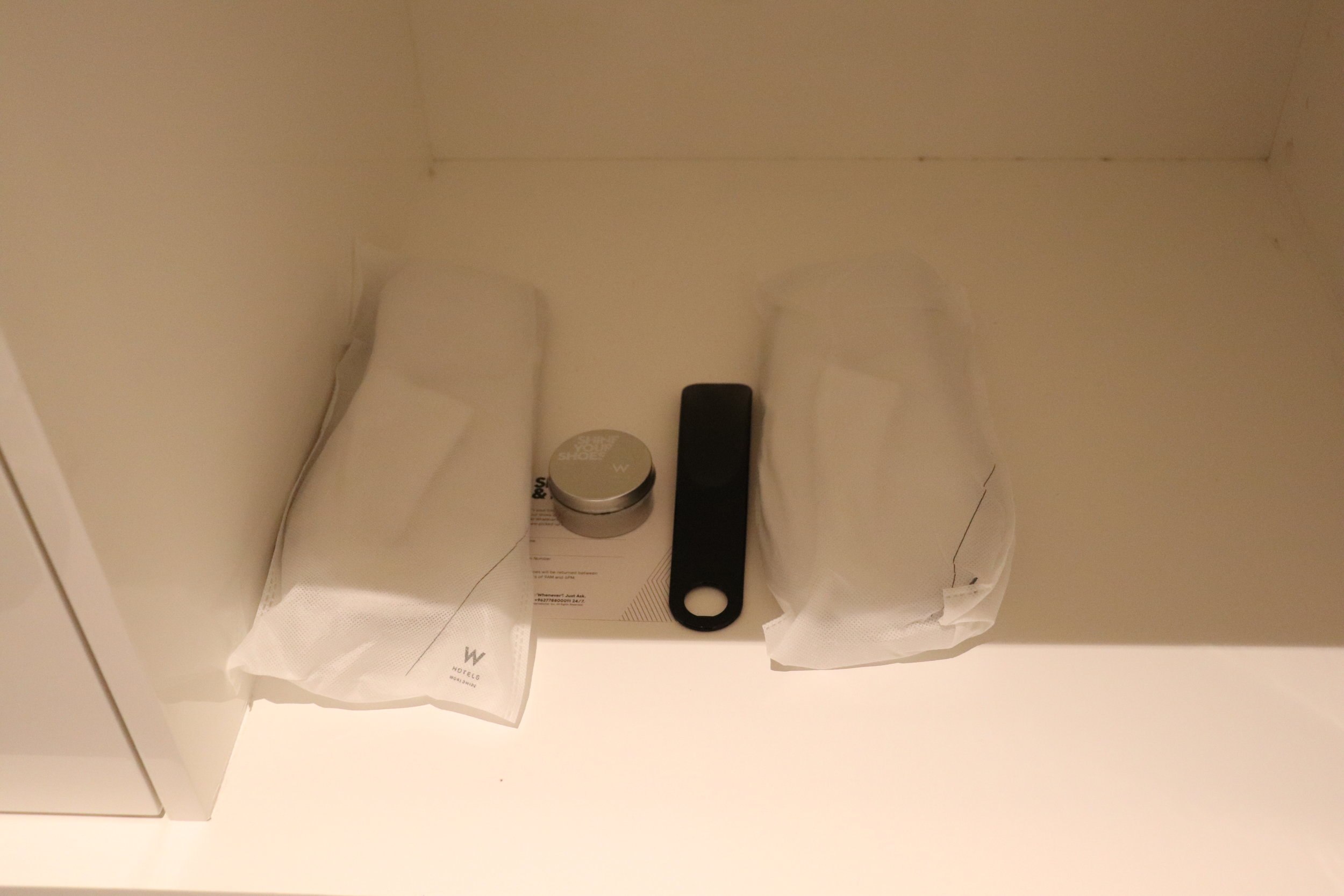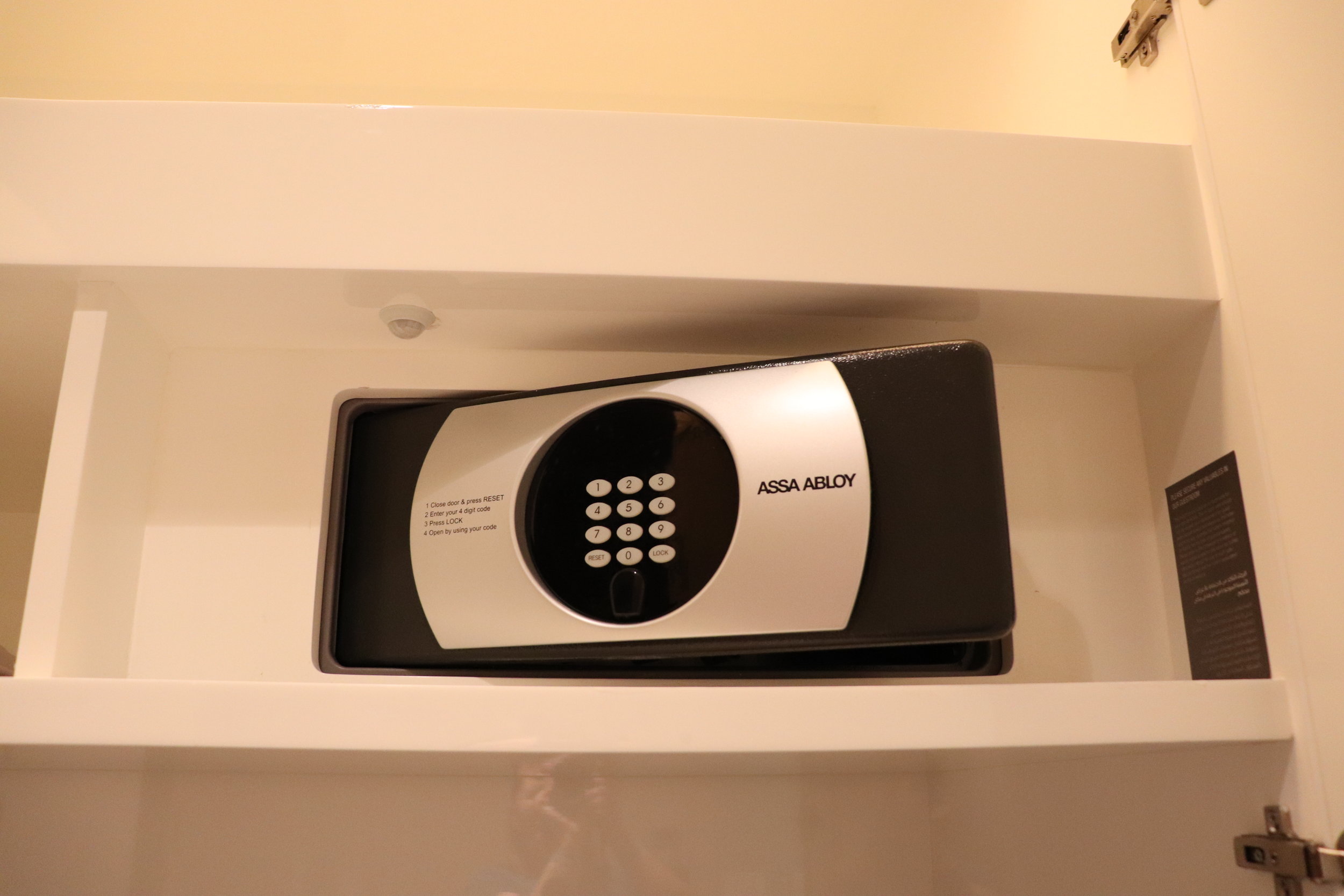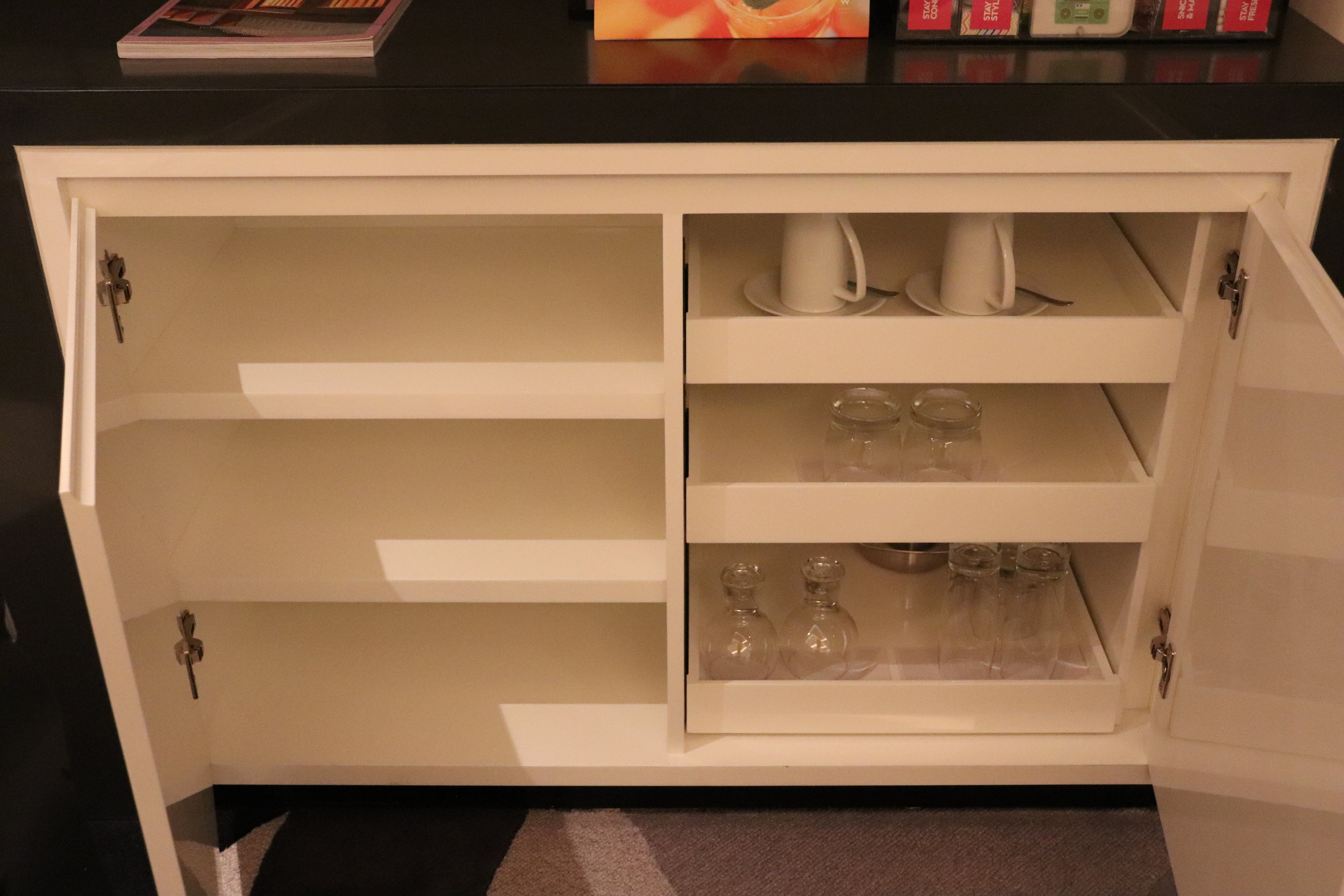 And the bathroom was great. Big, spacious, and plenty of natural light.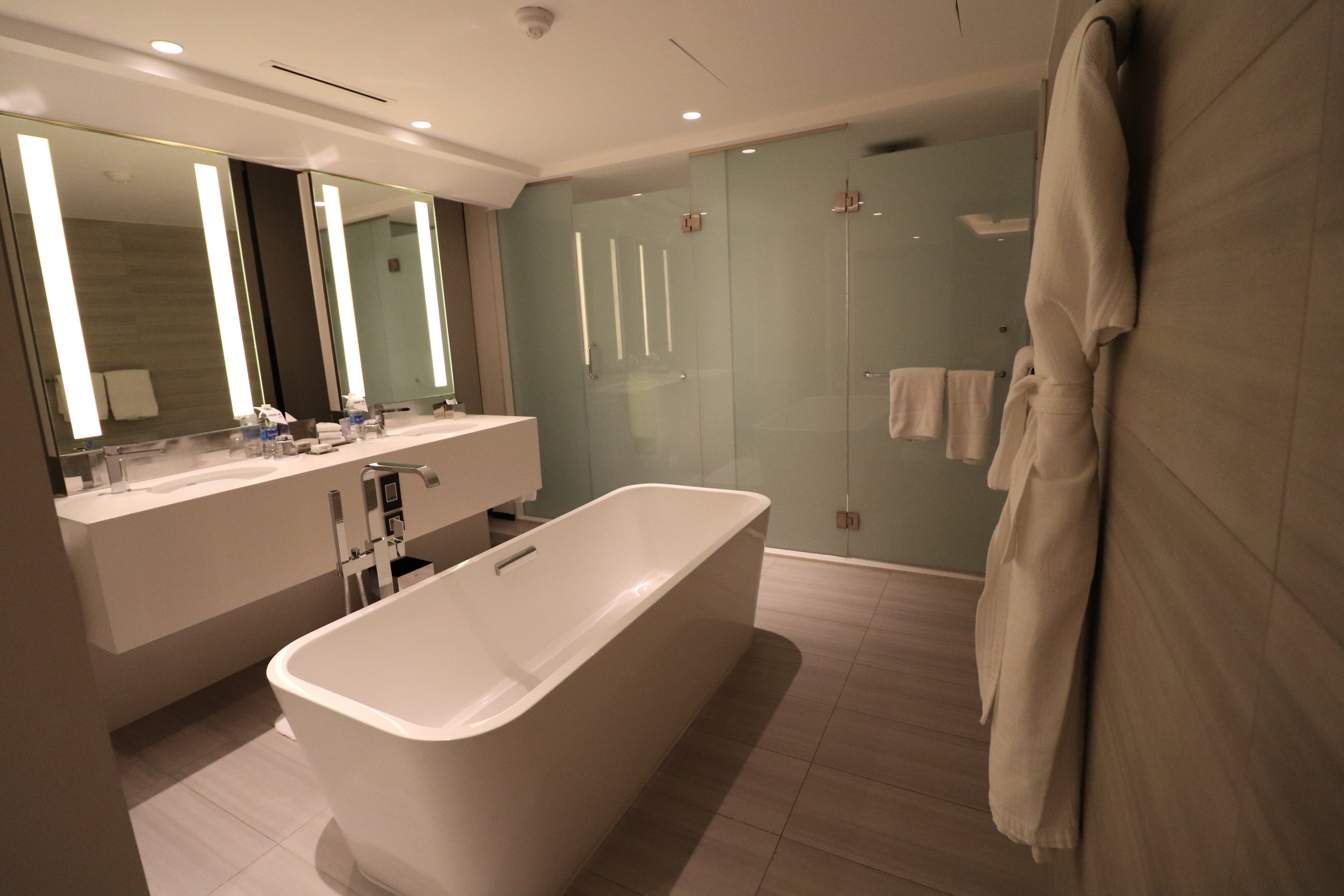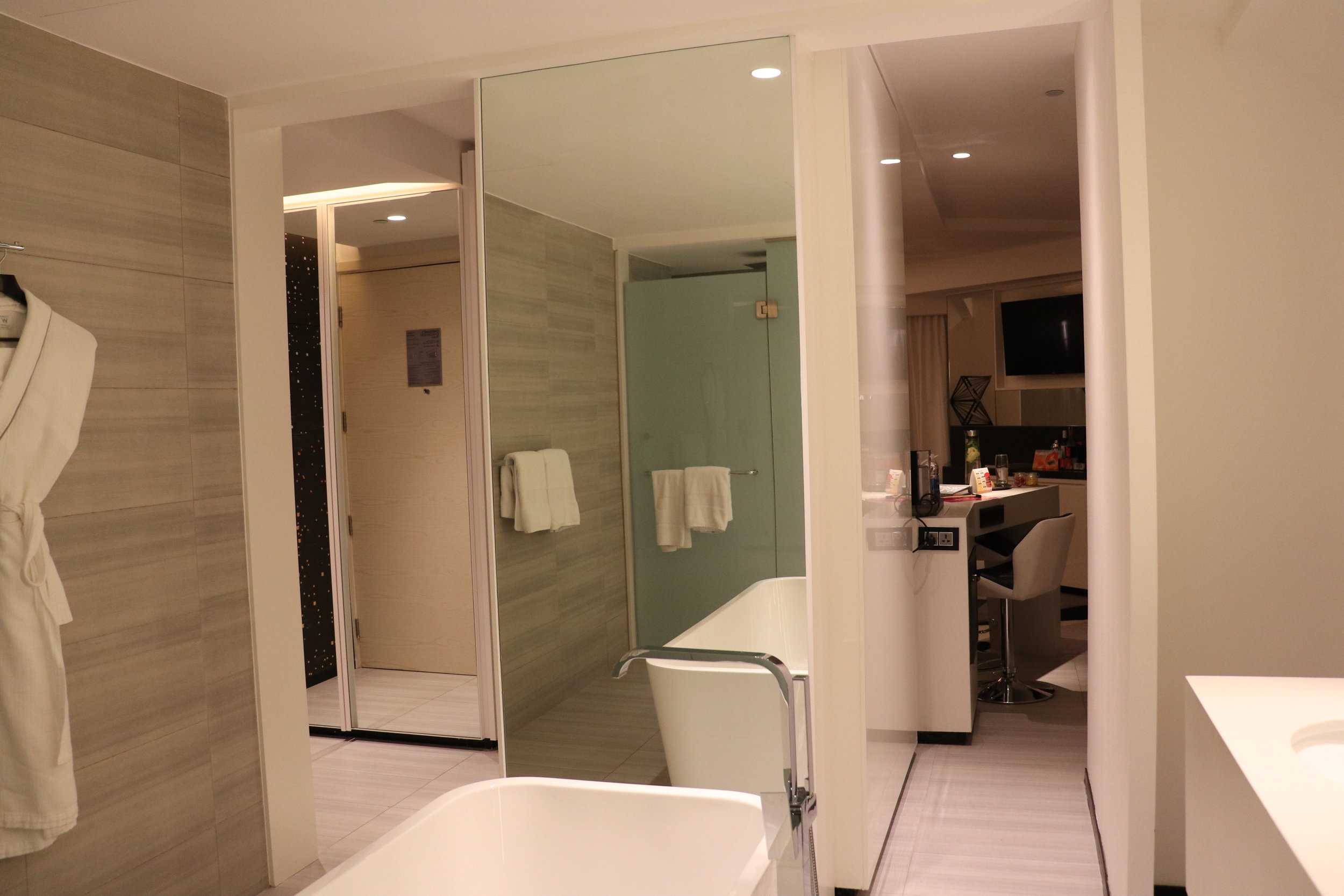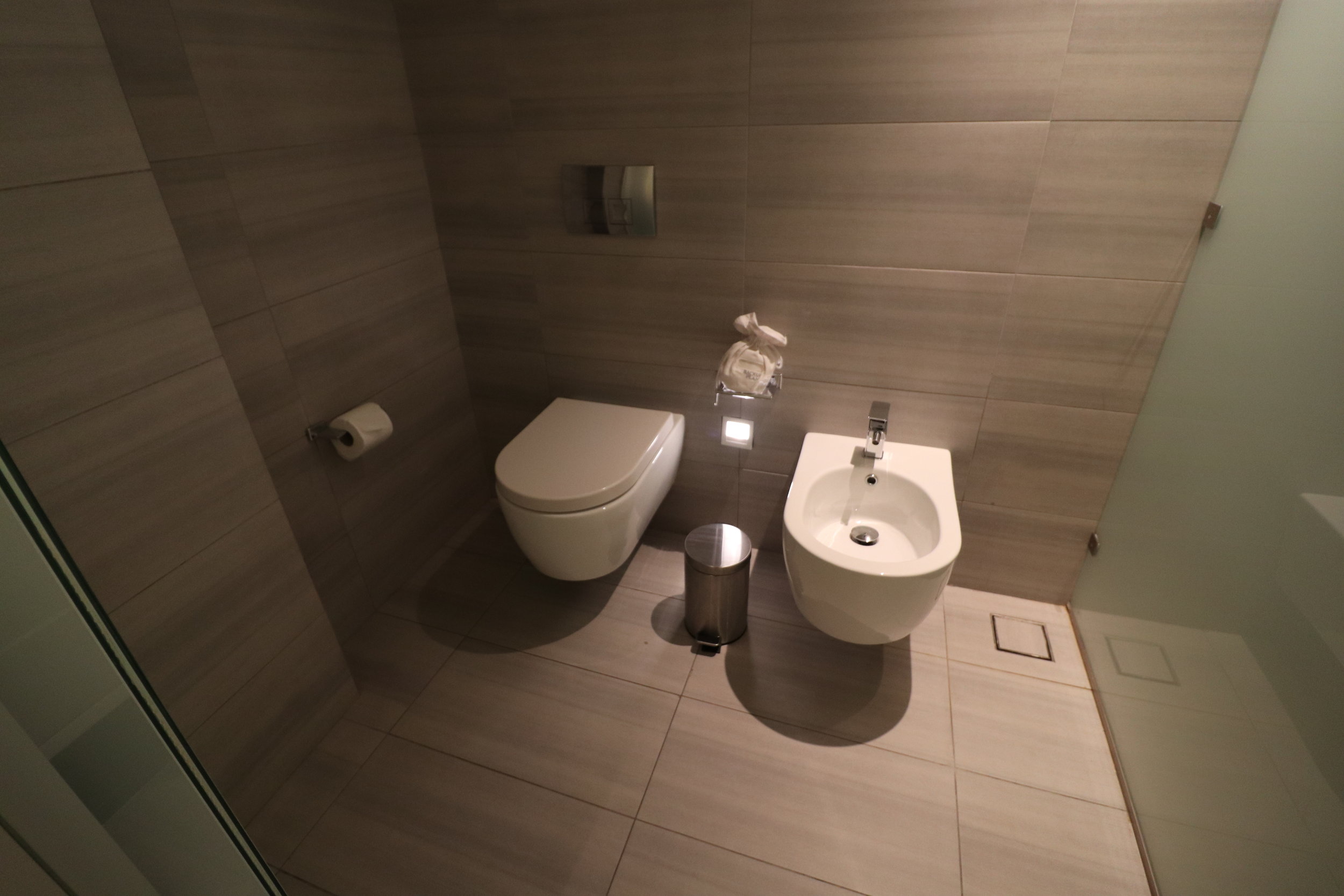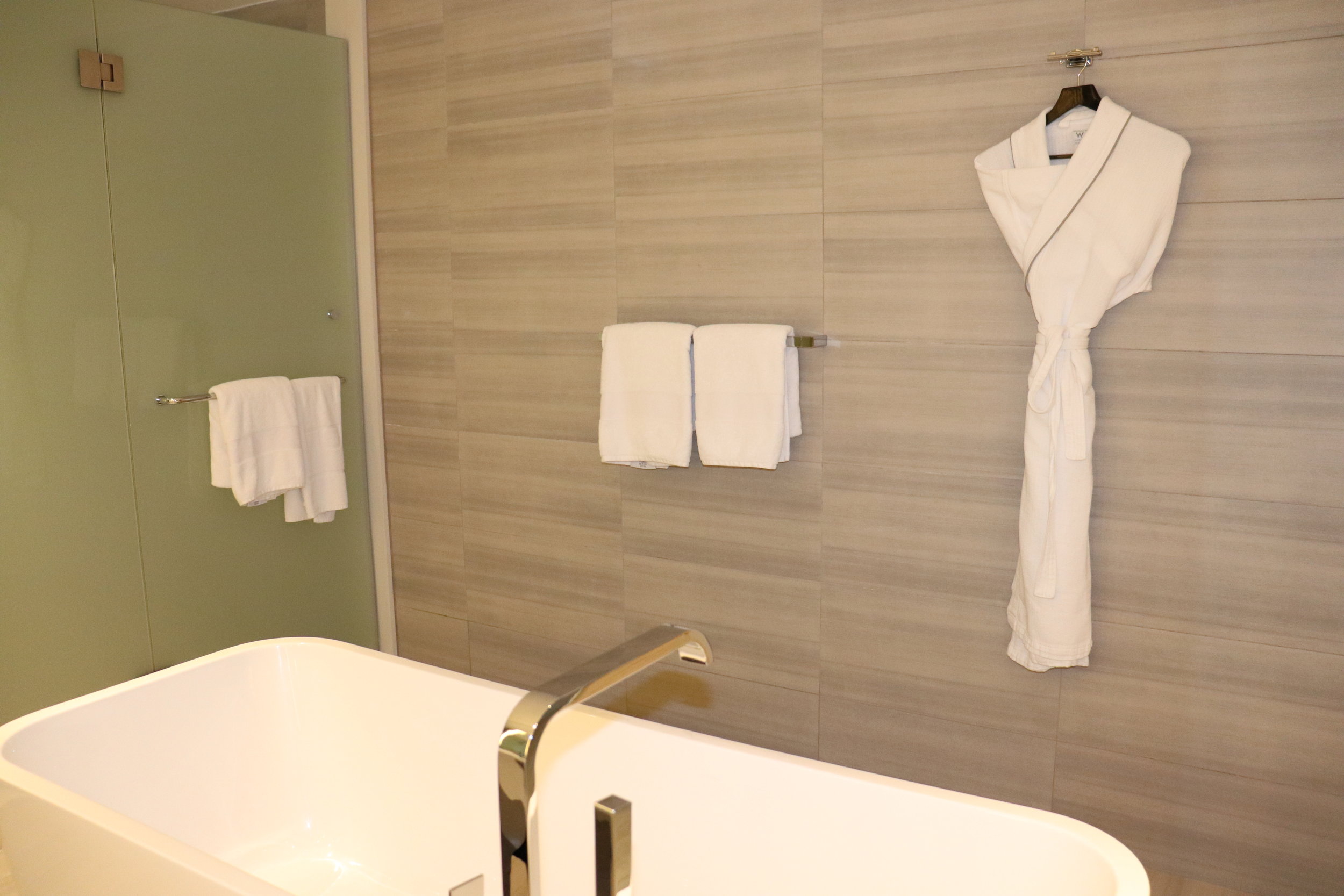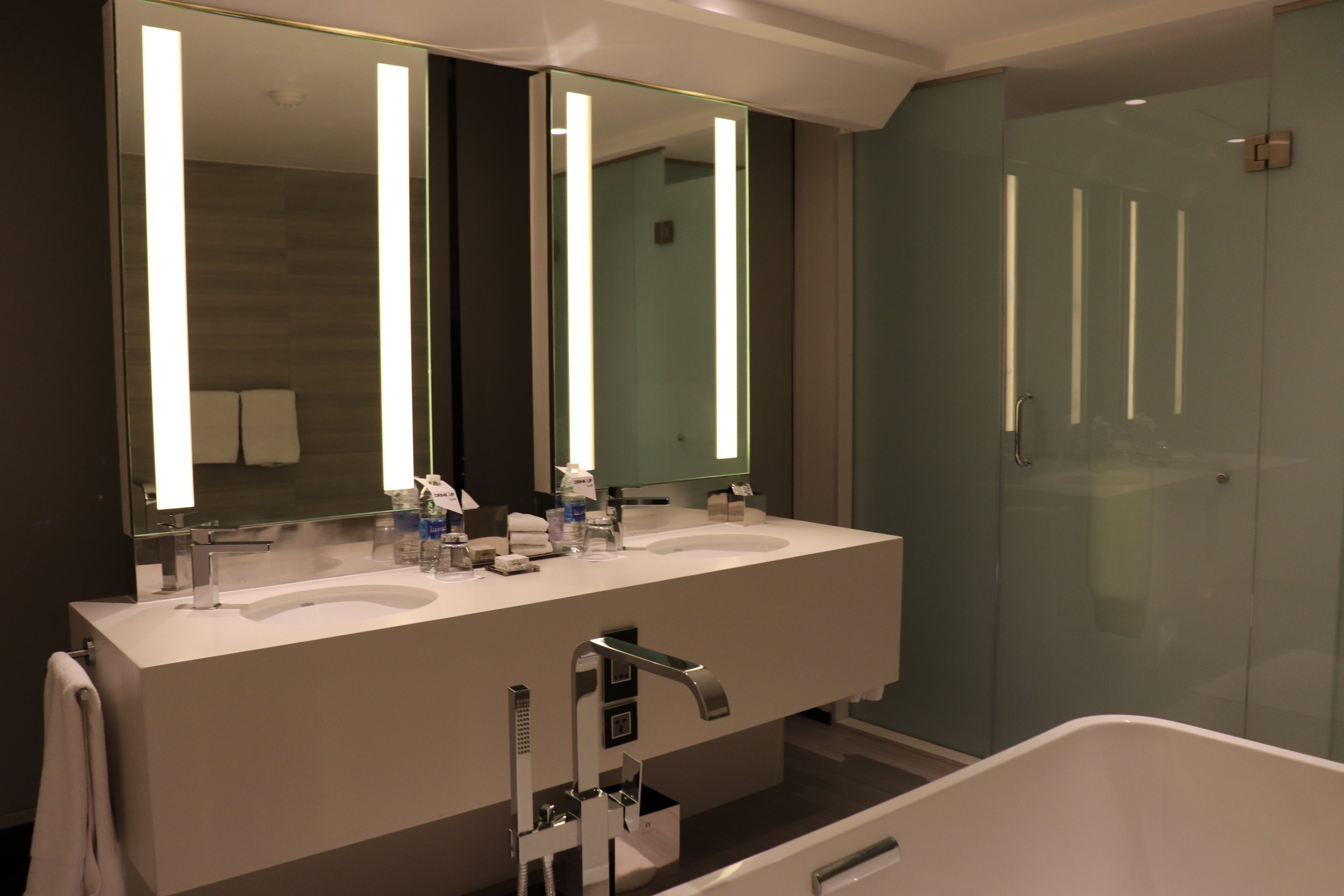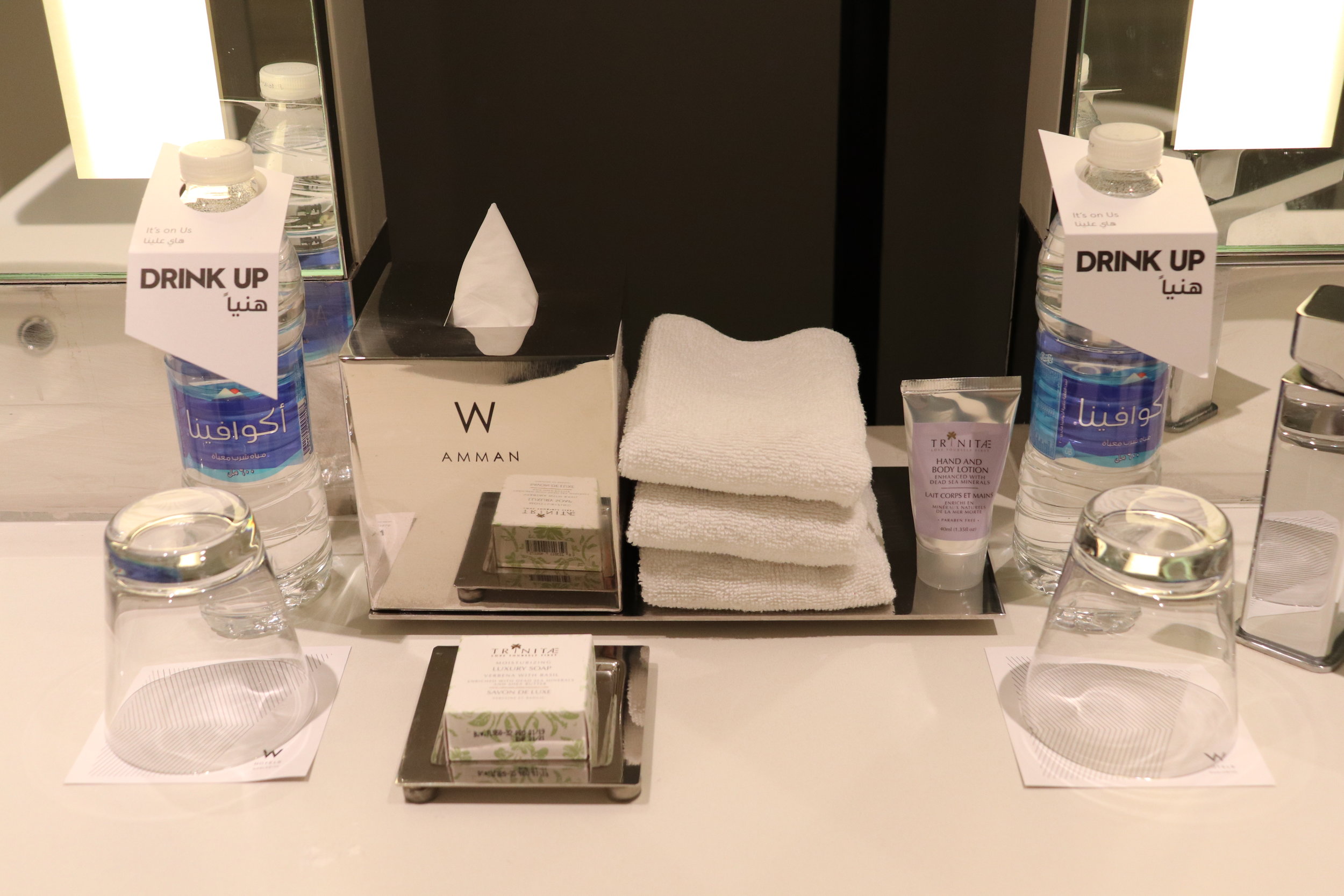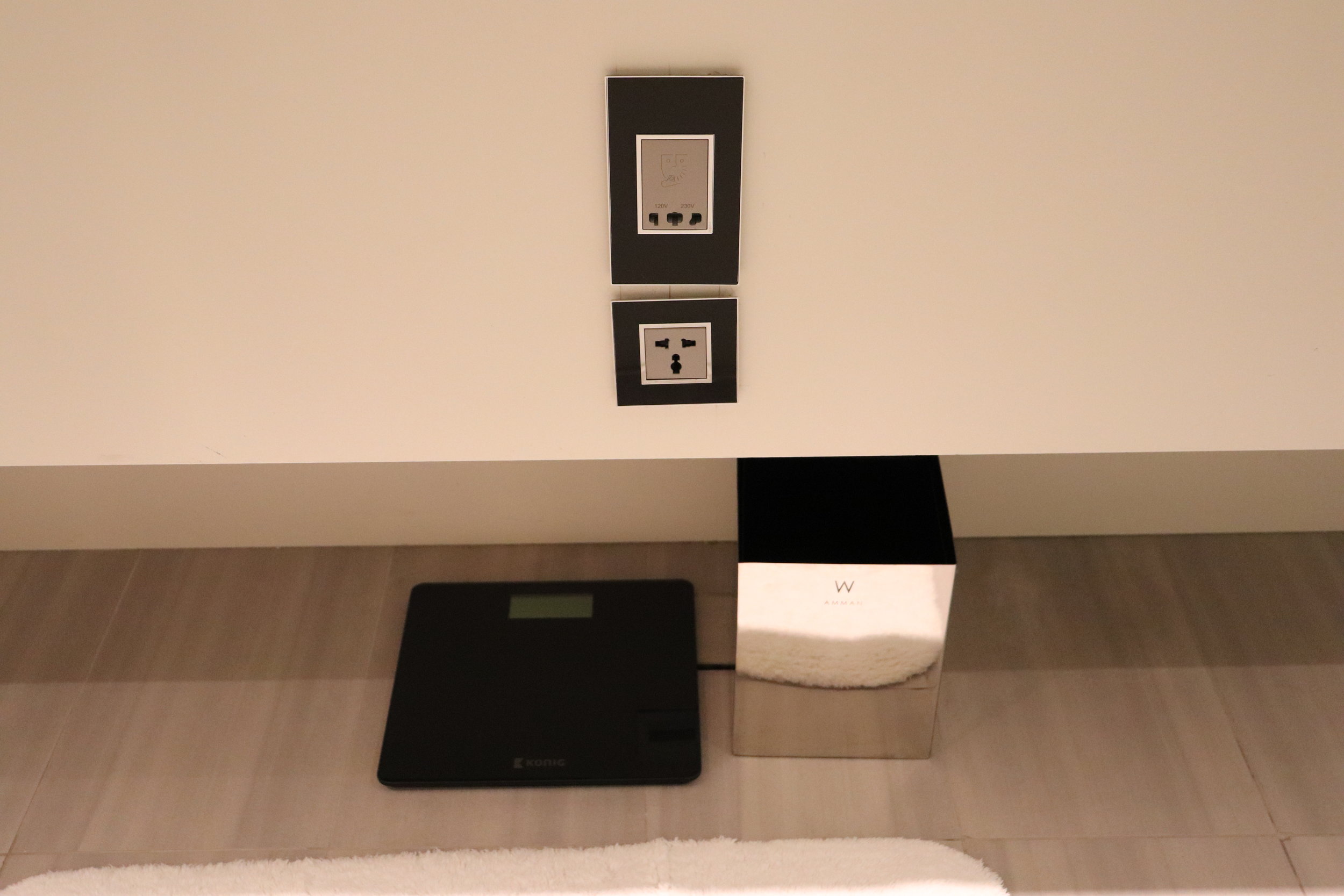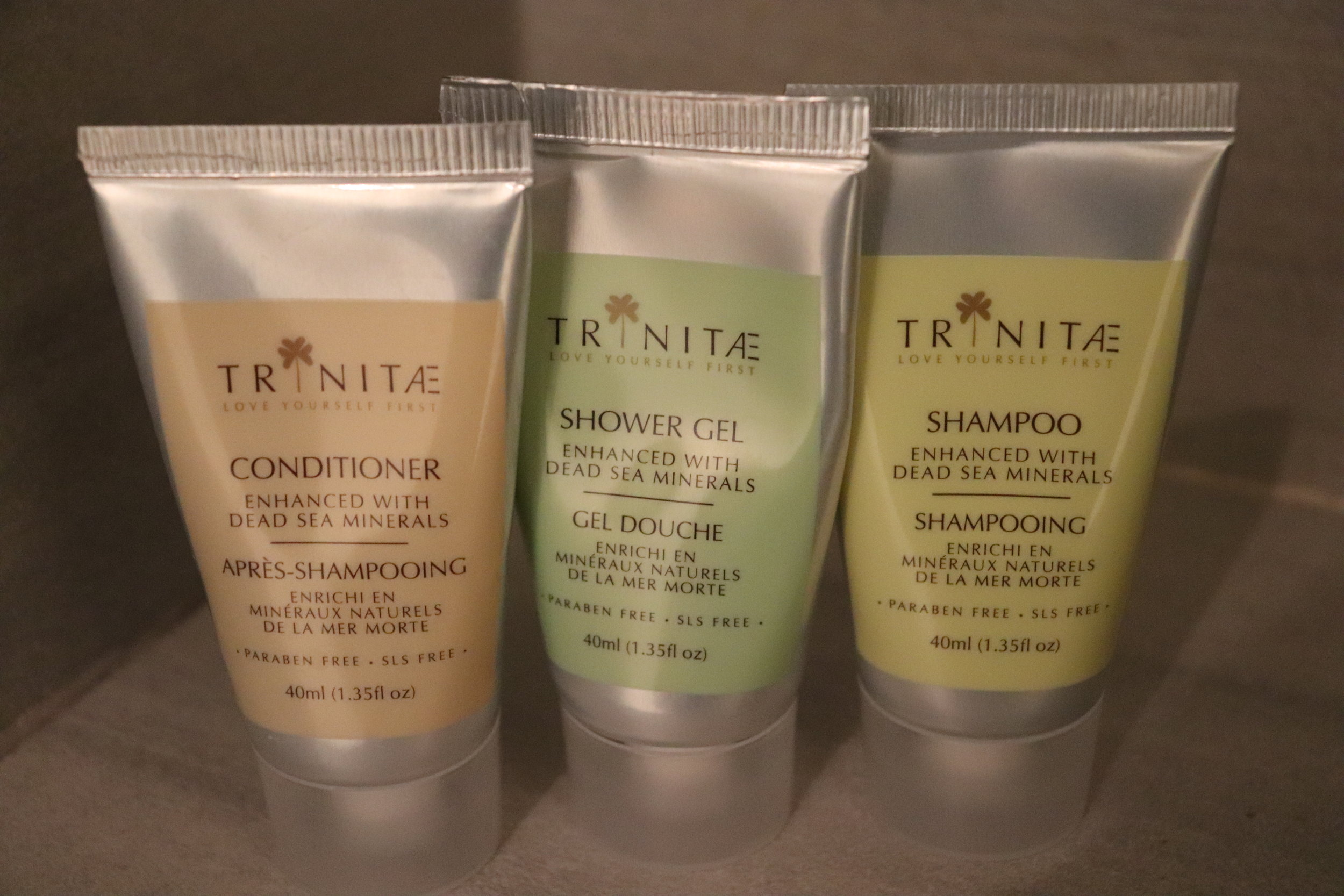 The Amenities
The W also has a lounge, but when we stayed it wasn't quite ready yet so they sent us to the Aura where we could get drinks during happy hour (6pm - 8pm). It was really confusing to find our way to the Aura bar, though. There are several sets of elevators that only go to certain floors and getting to the right place proved challenging. In the end we had to go down to the 4th floor, then switch elevators and go down to the 1st floor. The elevators are close to the Enso restaurant on the 4th floor. There were drinks and small snack foods when we went in, but we didn't end up staying long. The bar was relatively small and extremely smoke filled. It was more than either of us could handle, so we left pretty quick (quick enough I didn't end up getting any photos of it).
There was also a fitness center, though, and it was actually pretty great.
The Location
The hotel is in a newer part of town. There was a handful of places to eat nearby, most of which were in the Boulevard (pedestrian only area similar to an outdoor mall) across the street. There's also plenty of security in the area. It's a little far from the main tourist sites, but if that's not an issue it's actually not a bad place to stay.
I worked for a couple days while we were staying here and was able to do video and audio calls without any problems. We also had no problem streaming several shows on Netflix and generally had a great experience with it. It was quite reliable, didn't kick me off every 24 hours, and didn't limit the number of devices or any of those annoyances. It should work out for whatever you need.
The Service
We really enjoyed the service at the W Amman. Everyone was extremely friendly and helpful. Check in was pretty smooth and easy. House keeping was thorough and the room was always very clean. The security guards were also very friendly, remembered us, and greeted us when we'd come back. All in all, everyone was extremely prompt, friendly, and a joy to be around. The hotel really excelled in this area.
Bottom Line
The W Amman was all in all a pretty great experience. The hotel is in a nice part of town with good food options within walking distance. The service was great, and really the best part of this hotel. The rooms were big, modern, and comfortable. If you don't plan to be close to the tourist sites, I think it's a great option for your stay in Amman.
Disclaimers
This site is for entertainment purposes only. The owners and authors of this site are not legal or tax professionals nor financial planners, and articles here are of an opinion and general nature and should not be relied upon for individual circumstances.

Some links on this page may contain an affilaite code and earn an affiliate commision. This does not impact our review and / or placement of any products.